Project: Strategic Options Development, Revitalization and Management Board
Location: Russia, 2012 until 2014
Background & Objectives
Multi-faceted and diverse project, the objective was to bring growth back into the company by identifying and implementing strategic options and revitalize the stores and operations. This was Phase II of our work for this company, after completing a full diagnostic for the chain. This next phase was completed through a 4-part program chosen by our client:
Store Revitalization
Budget Review
Cost Cutting
Strategic Options
An initial analysis of the company and the market, definition of key options and recommendations and subsequent implementation of agreed upon areas.
I. Store Revitalization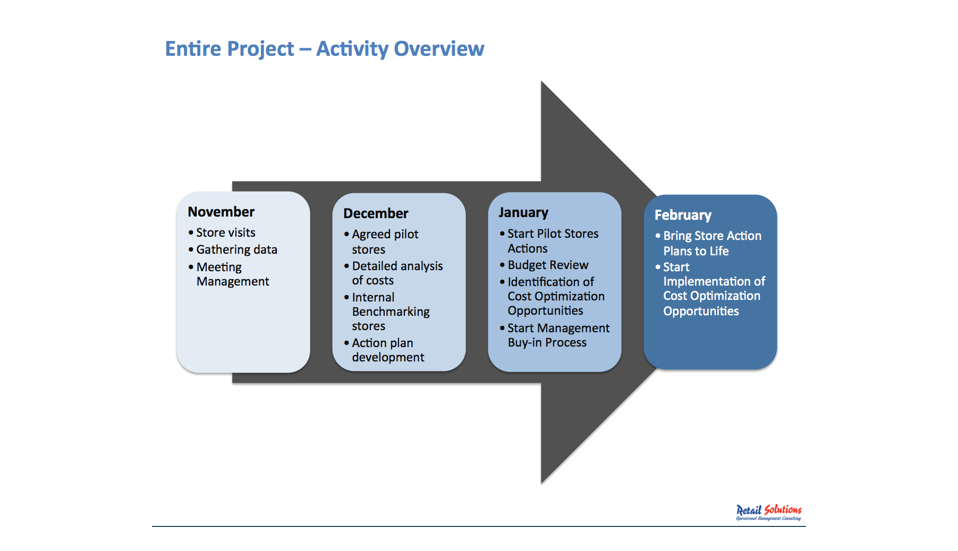 Our Approach, How we achieved our goals (partial list)
Three stores were accepted, visited and entire turnaround plans devised.
Initial changes: "Customer first"
Analysis of customer data
Kemerovo: New front-end layout designed for this location in Siberia. Promotion space identified. Merchandising and category improvements started. Marketing actions developed
Belgorod: Short term layout improvements. Planned space evaluation to resolve Phase II layout improvements including enhanced promotions space
Moscow: Marketing and strategy are being developed and discussed
Develop customer programs to strengthen loyalty program
Continued analysis of data in specific areas to identify, agree, act on (including advertising spend, direct store-competitors)
Strengthening promotion activities and traffic generation.
POS marketing materials enhancement
Improving merchandising standards & store layout
Discuss with management in which areas centralization would be more beneficial, and how to motivate staff for successful execution of the plan
II. Planning & Budget Review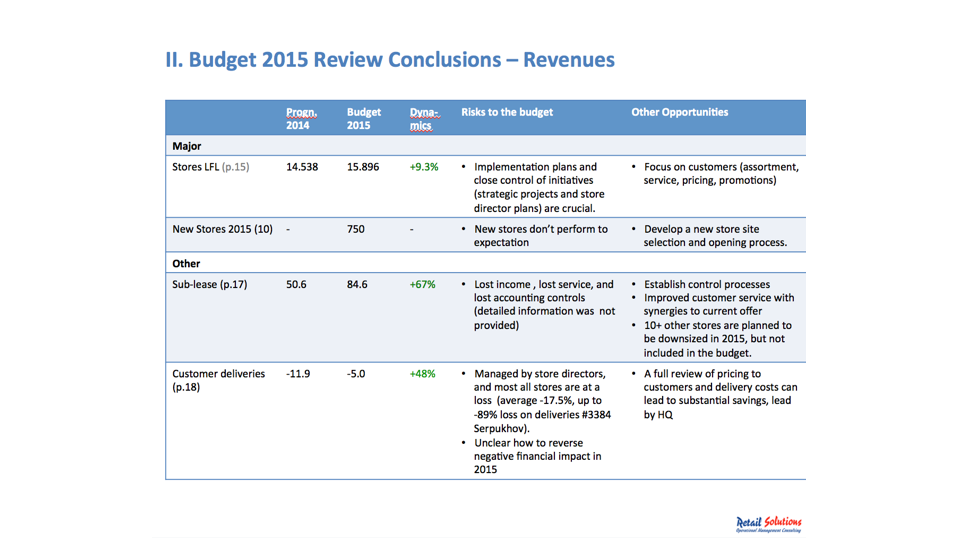 III. Cost Cutting through detailed analysis in creative and intelligent ways, not simply cutting indiscriminately.
IV. Strategic options – Offering up a number of options as well as assisting with implementation.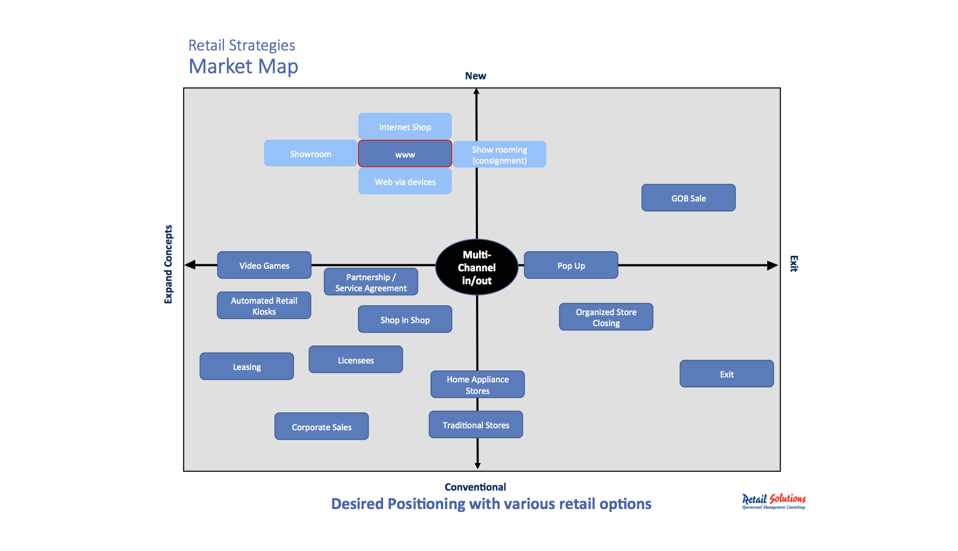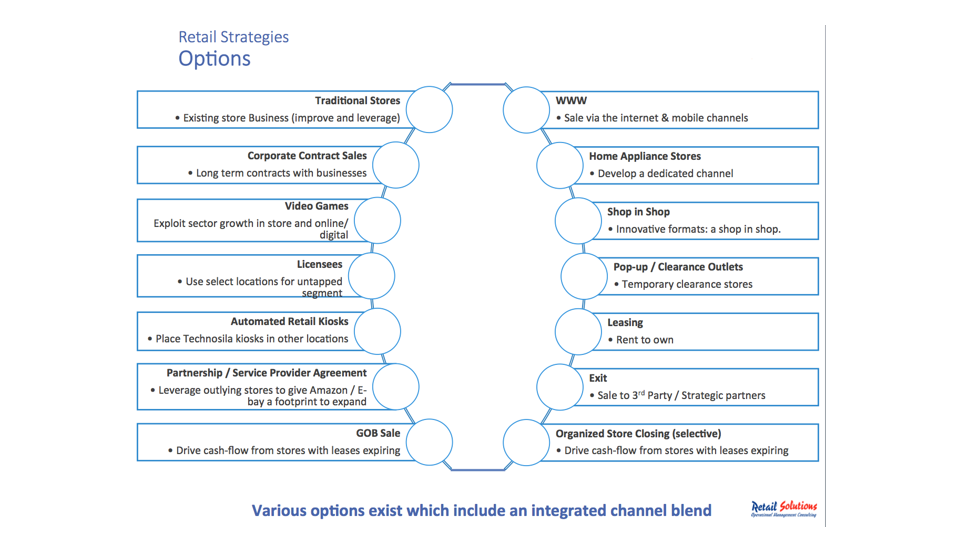 If you are considering Cost Cutting for a more efficient and profitable retail chain, please contact Retail Solutions for a discussion of how we might assist using our Diagnostic and Black Ink Methodologies.
Also we can assist with opening new business opportunities for your chain such as the development of marketing strategies and retail options as well as formalizing them in a complete business plan with projections.
Retail Solutions Team